Summertrips 2023 are described on the right side on this page.
We offer great horsebackriding in beautiful surroundings on the northwest of Iceland .
We are riding through a beautiful landscape, sometimes through water, on beaches, up on the mountains and beside rivers. In some tours we are even riding through the sea. When we ride we have a big loose herd with us ( it is usually 60-90 horses in the herd ). A group of riders are in the front, then the loose herd comes and finally the riders who are in the back. A great adventure and a memory for life. The tours are for experienced riders with experience of icelandic horses. Minimum age is 15 years, maximum weight 90 kg. We will stay in a beautiful house with a gorgeous sea view called Miðfjörður. The house is placed circa 10-15 minutes walk from Hvammstangi. Sometimes we get to see, from the house, whales swimming and playing. During the horsetrip , accomodation and food are included in the price. Also included in the price is to be picked up (the day before the trip starts ) at BSI 17.30. BSI is the central busstation in Reykjavik and on the departure day, after breakfast, you will be driven back to BSI ( the central bus station in Reykjavik) Departure day is the day after the trip is finished.
Not included
in the price is the flight to Iceland nor your own insurances
Level
for all the tours : experienced riders with experience of icelandic horses
Minimum age
15 years
Maximum weight rider
90 kg
Summertrips;
W
hen you book your flight for all the summer horsetrips you have to book your
arrival
flight the day before the first day of the riding tour. At the arrival day we will pick you up at 17.30 at BSI which is the central bus station in Reykjavik. (Fly buses from Keflavik are driving regularly from the airport to BSI and will take ca 45 min.)

When you book your
departure flight
for the
summer
trips;
has to be booked earliest the day after the last riding day. We will drive you from our house in Hvammstangi, after breakfast, to BSI .
Special diet
We can offer vegetarian food but if you have other special needs you can of course bring your own food and use the kitchen after making an agreement about this matter.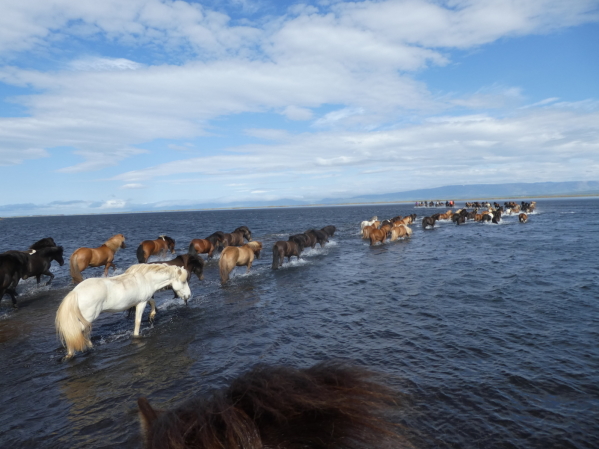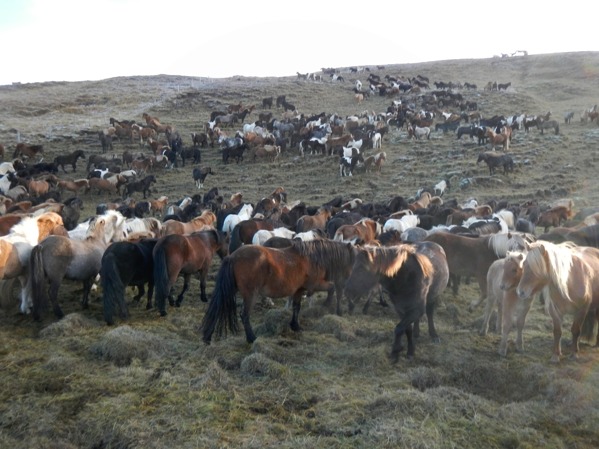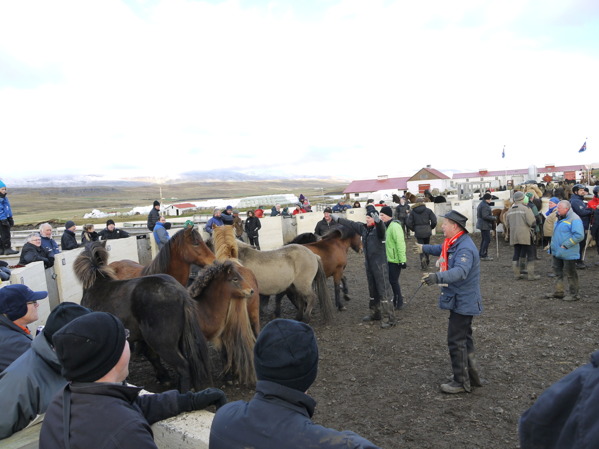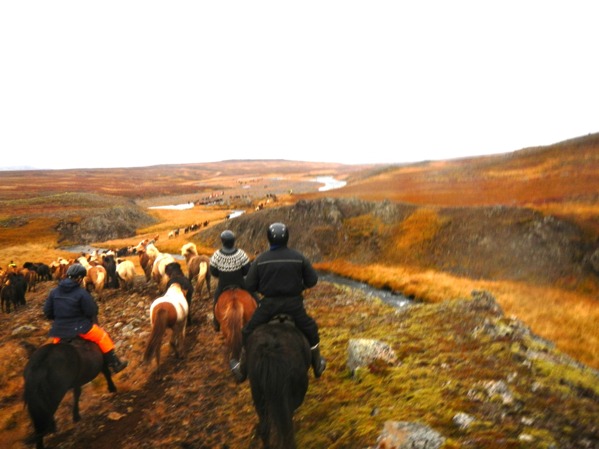 Summer Horsetrips 2023

level for horsebackriding:
These trips are for experienced riders with experience of Icelandic horses.
Maximum weight rider: 90 kg
Minimum age. 15 years

The price is set in icelandic crowns. It is easy to find an exchange converter on the internet so you can figure out what the current rate is in your home country

We will ride on ancient riding trails, through water, on roads and paths, downhills and uphills and all the time together with our loose big herd.

Tour 1 :5 nights, 4 riding days in the beautiful area of Húnavatnssýsla. Pick up at BSI the 19/6 at 17.30, riding days 20-21-22-23/6. Departure day 24/6, transfer to BSI after breakfast. Price 249 000 icelandic crowns .

Tour 2 :5 nights, 4 riding days in the beautiful area of Húnavatnssýsla. Pick up at BSI 25/6 at 17.30, riding 26-27-28-29 of June. Departure day the 30 th of June, after breakfast transfer to BSI. Price 249 000 icelandic crowns Fully booked

Tour 3 ;6 nights, 5 riding days. We will ride west and end in the area of the region of Dalasýsla. Pick up at BSI the 2nd of July at 17.30, riding 3-4-5-6-7 July, Departure day 8/7 , transfer to BSI after breakfast. 297 000 icelandic crowns 2 places left

Tour 4; 6 nights, 5 riding days. We will start riding in the region of Dalasýsla (in the west )and ride to our farm Galtanes where we will end the tour.Pick up at BSI 9/7 at 17.30, riding 10-11-12-13-14 of July. Departure day 15/7 ,after breakfast transfer to BSI. Price 297 000 icelandic crowns.

Tour 5; 5 nights, 4 riding days in the beautiful area of Húnavatnssýsla. Pick up at BSI the 20/7 at 17.30, riding 21-22-23-24 of July, Departure day 25/7, transfer to BSI after breakfast. Price 249 000 icelandic crowns.

Tour 6 ; 5 nights, 4 riding days in the beautiful area of Húnavatnssýsla. Pick up at BSI the 26/7 at 17.30, riding 27-28-29-30/7, Departure day 31/7 transfer to BSI after breakfast. Price 249 000 icelandic crowns 2 places left